Federal Minsiter Impressed By Freight Initiatives
Australian Rural Roads Group (ARRG) representatives met with Federal Minister for Infrastructure and Transport, the Hon. Darren Chester, last week to discuss the importance of freight routes in rural and regional areas.
"With on farm storage and just in time contracts, all year round transport is a vital part of keeping our rural and regional economies going," said Cr Price.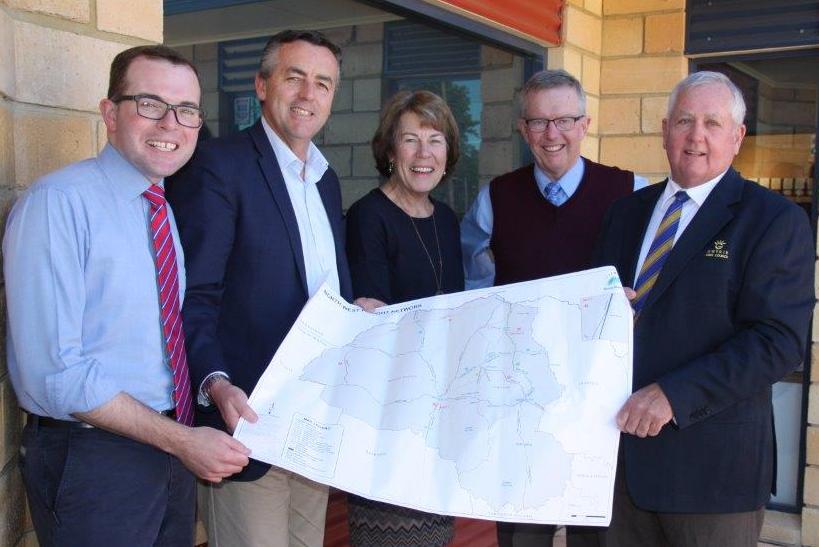 Councillor Price said that the ARRG had previously commissioned a report to identify potential freight transport improvements and productivity gains which was well received by the Minister during our discussions.
Minister Chester said "The North West Freight Network Report is ahead of its time in linking productivity gains to infrastructure investment".
"I would encourage ARRG to provide further information about how infrastructure investment can lead to productivity gains for primary producers and Australia," he said.
The ARRG represents councils, cooperatives and agencies across Australia with a focus on the importance of rural and regional roads to the Australian economy.
As part of the Australian Local Government Association National General Assembly, the ARRG will meet with the Department of Infrastructure and Regional Development representatives in Canberra later this week to report on progress and formulate further strategies to promote investment in rural and regional roads.

Photograph caption: (l-r) Member for Northern Tablelands Adam Marshal MP, Federal Minister for Infrastructure and Transport the Hon. Darren Chester, Chair of ARRG Cr Sue Price, Member for Parkes Mark Coulton and Gwydir Shire Mayor John Coulton.