UN Youth Ambassador Visits Moree Plains
Young people in Moree Plains will have the opportunity to have their concerns heard on a global stage, with the upcoming visit from Australia's UN Ambassador for Youth, Paige Burton.
Paige will be meeting with students from Moree and Boggabilla/Toomelah schools on Monday 29 May 2017 as part of a nationwide consultation trail being undertaken by Ms Burton, before she delivers a report to the United Nations in New York.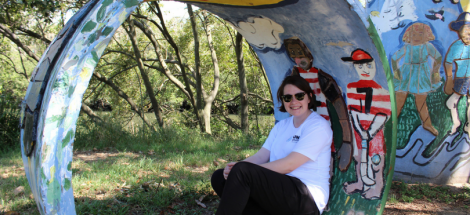 Australia's UN Ambassador for Youth, Paige Burton"Having the opportunity to represent Australia's young people on the international stage is a huge honour, and I'm very excited to hear the incredible ideas that young people in Moree Plains have," said Ms Burton.
"This consultation is going to allow a diverse range of young people to shape conversations and inform decision-making policy. The aim of the consultation is to demonstrate the diversity and complexity of the young peoples' lives."
Moree Plains Shire Council's Community Development Officer, Dominic Wilcox encouraged the visit from Ms Burton.
"We invited Paige to visit the Shire, as part of Council's renewed commitment to genuine engagement with young people in this area," he said.
"We often only hear about youth in Moree Plains through the lens of crime, but we really want to give young people across the Shire a genuine platform to voice their concerns and aspirations".
Mr Wilcox hinted there may be more news to come about Council's engagement with young people.
"We're currently looking at ways to reinvigorate the Youth Council, and use the group as a meaningful platform for civic participation and gaining jobs skills. So watch this space!"
You can find out more about Paige and her Australia-wide journey