Maio Amarealo – Speeding Kills on Roads
National Road Safety Week "Maio Amaraelo" (Yellow Ribbon May) held from 8 –14 May will focus on speeding as a major contributor to death and injury.
Moree Plains Shire Council's Road Safety Officer Renee McMillan explained that speeding is one of the leading causes of road crashes and is a major contributor to road deaths and serious injuries; and we all have a shared responsibility to improve road safety outcomes.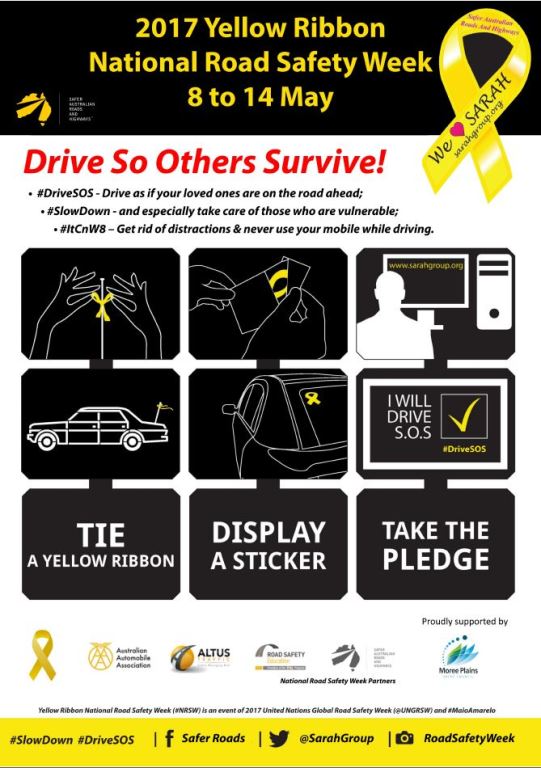 "At the moment, our community is alarmed with the amount of motorbikes and quad runners, whose riders are without helmets, speeding down local streets.
"We all agree this dangerous activity needs to stop, as this risky behaviour will have a devastating impact on other people.
"So drive as if your loved ones are on the road ahead – be a responsible driver."
This year, the Max Centre in Balo Street, Moree will be lit in yellow to remember those who have been injured or killed in road crashes and to remind road users that everyone is vulnerable on our roads and highways.
During "Maio Amaraelo" members of the public can attend a Child Restraint Workshop on 11 May 2017 and a Learner Driver's Workshop on 25 May 2017. Expression of Interest for these free events should be emailed to This email address is being protected from spambots. You need JavaScript enabled to view it.