Cooee Park Redevelopment Meeting
South West Moree - Park Project
Nearly 100 people dropped in for a yarn with Moree Plains Shire Council's officers at Cooee Park (located between Cooee Street and Jones Avenue) last week as part of the first step in the development of a park for south-west Moree.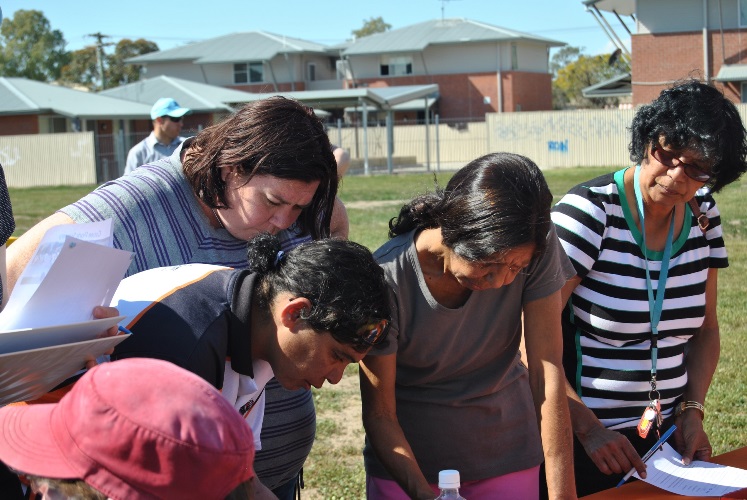 Council's Senior Urban Planner Murray Amos explained improvements were proposed in the South-West Moree Social Plan and the key objective for this project is to create a public space that locals can use for recreational purposes and social interaction. Members of the public were invited to the community consultation meeting to complete a survey on the park development and were given the opportunity to nominate to be on a community group to guide positive change in this part of Moree.
"Everyone who lives in south-west Moree is keen to make this area a better place to live, work and relax in, but we all recognise there are some issues which need to be addressed." "Having a drop-in event meant people could come and have a general chit-chat and fill in a survey over lunch."
"Instead of the usual sausage sizzle, we supported a local indigenous business Hankey Pankey's takeaway and I know owner Lorrie Hankey was delighted to see people devouring her pizzas while they filled out their surveys!" said Mr Amos.
The Moree Clontarf Academy students played ball games with children demonstrating what could be achieved if the right facilities were available.
Moree Plains Shire Council has received a grant and this public consultation is the first step for the Cooee Park project.
"The feedback so far indicates that any public space needs to have good lighting, CCTV and equipment that's robust. It also has to be suitable for a range of activities and suitable for mums and bubs, school-aged children through to teens and a meeting place for all locals," said Mr Amos.
There are still opportunities for people to lodge comments about the development of Cooee Park (between Cooee Street and Jones Avenue) or other space in south west Moree via Council's Facebook page or email This email address is being protected from spambots. You need JavaScript enabled to view it. This e-mail address is being protected from spambots. You need JavaScript enabled to view it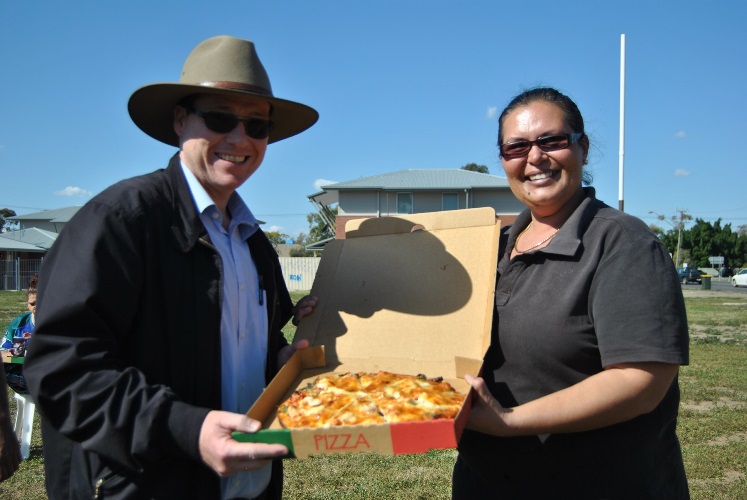 Council's Economic Development Officer Mark Connelly and Hankey Pankey's owner Lorrie Hankey helped encourage people to complete surveys for the public consultation meeting at Cooee Park.