Have Your Say Do you Have a Name For Moree's Water Park?
Moree Plains Shire Council is calling for submissions for the naming of the Moree water park. The water park was constructed by Council for community water-based recreational and sports activities.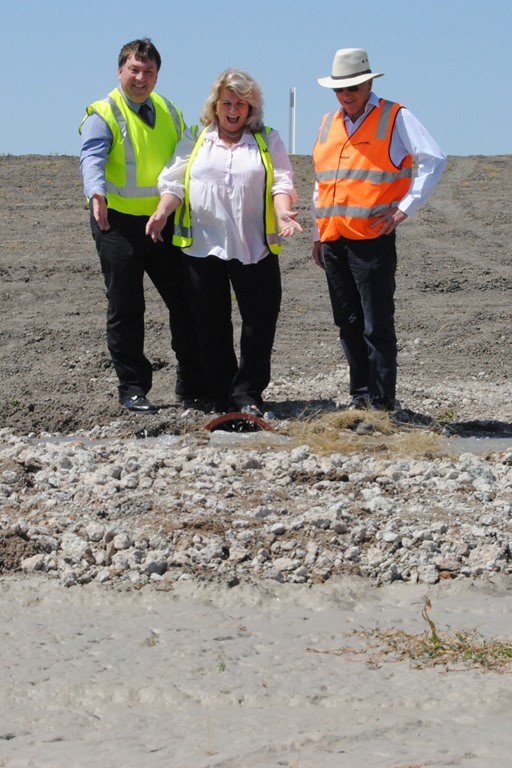 The water park includes two tournament water ski lakes (built in compliance with International and Australian water skiing standards) and a recreational circuit lake that is almost 1.2km long. The lakes are currently being filled, with two of the lakes anticipated to be available for use this coming summer.
The water park is a family friendly facility designed to cater for an array of water-based activities such as canoeing, dinghy sailing, dragon boat racing, jet skiing, kayaking, model boating, rowing, wakeboarding and water skiing.
There will also be a range of shore-based facilities such as amenities, vehicle and boat trailer parking areas, viewing areas and landscaping.
With the park nearly ready for use, the community is encouraged to submit suggestions for a clearly recognisable name for the water park, which Council will consider at its Ordinary Council meeting on Thursday, 14 July 2016.
When creating a suggested name, consideration may be given to using words such as – 'Moree', 'Artesian', 'Water', 'Park' or be otherwise related to the location or have a cultural or historical significance to the area. Naming rights will also be considered.
Name suggestions must be received by 5.00pm on Friday, 1 July 2016 and should be sent to This email address is being protected from spambots. You need JavaScript enabled to view it. This e-mail address is being protected from spambots. You need JavaScript enabled to view it or via post to the Executive Office, Moree Plains Shire Council, PO Box 420 Moree 2400, or delivered to the Executive Office, Level 2, 30 Heber Street Moree or through Council's Facebook page.