Was Your Water Bill Higher Than You Expected?
Moree Plains Shire Council has been fielding calls from ratepayers who are concerned their water bill is higher than they expected.
Council's Water Services Manager Roland Heatley explained understanding why bills are high is a process of elimination.
"Typically, we find the summer water bills are the highest of the year as householders are watering more to combat the heat and keep their lawns and gardens alive.
"Moree did not have the series of summer storms we normally experience and with the low rainfall, high evaporation and consecutive days of extremely warm weather, people tend to turn their hoses on more frequently," said Mr Heatley.
Over the summer, households tend to have guests come and stay, and children are home during the holidays so water usage increases with additional showers and heavier use of washing machines, dishwashers, air conditioning and pools.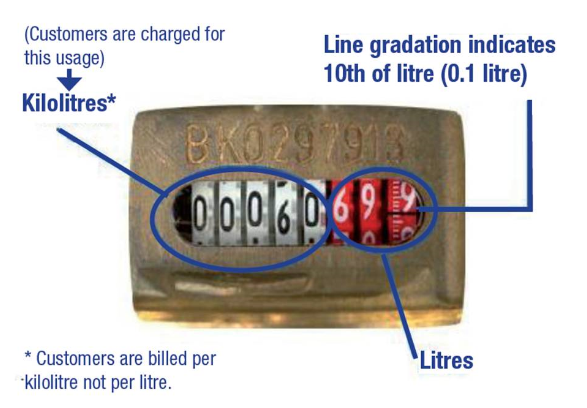 Take the time to read your bill and look at your meter readings, billing days and your usage (not how much the bill was) and compare it to last year's bill of the same period. Is it the same or did you use more water?
Each household's water consumption is billed per thousand litres (kilolitre) which is shown in black on your water meter.Did you know, each financial year the water pricing rate increases to cover maintenance costs and replacement of the community's asset?
Council also has a two tiered water pricing system - for the first 750 kilolitres households pay $1.58 per kilolitre; once you exceed this consumption (per financial year), water is billed at $2.05 per kilolitre – so this can make a difference to the amount you pay.
Perhaps you have a leak? Dripping taps in bathrooms, laundry, kitchens and outdoors in the garden as well as leaking toilets, showers and irrigation systems all contribute to water use. Also check hot water systems and air conditioning units.
Moree is renowned for the movement in black soil so check for damp concrete, paving and garden areas that may be moist and greener than expected, as there may be an underground leak that you can't see.
Do a leak self-test by turning off all the water-using appliances and taps on your property. Go to the water meter and write down the black numbers (kilolitres) and the red numbers (litres). Take another reading after 15 minutes and if the red numbers have changed, the test confirms there is a leak somewhere on your property.
You will need to investigate the issue further with a licensed plumber as any leak past the water meter is the homeowner's responsibility.
Each household's water consumption is billed per thousand litres (kilolitre) which is shown in black on your water meter.