NSW Regional Intermodal Taskforce on Track in Moree
Recently, the NSW Regional Intermodal Taskforce met with a wide range of industry and grower stakeholders to consider intermodal facilities and more broadly, the current and future requirements for the movement of freight from road to rail in NSW.
This meeting, hosted by Moree Plains Shire Council, was one of four such meetings hosted throughout NSW. Having the meeting in Moree is a clear indicator of the significance of this Shire as a high volume agricultural producer in regional NSW.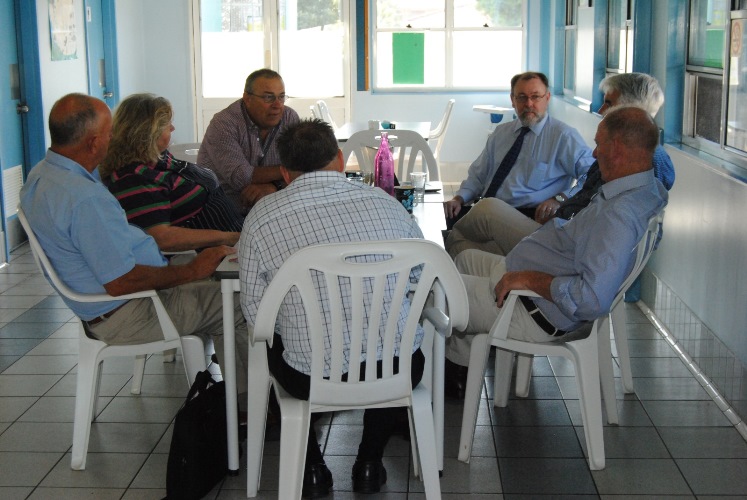 The meeting was well represented, bringing together the main players in freight movements in this region including growers, grain handlers and transport operators as well as port operators and councils. Pleasingly, the discussions revealed a commonality of views amongst participants in relation to the benefits that improvements throughout the entire logistics chain could bring. Areas for improvement were discussed and it was acknowledged that implementing these could make local growers more competitive domestically and internationally.
The Taskforce has been charged with the responsibility of independently assessing the fitness for purpose, financial viability and sustainability of existing and proposed intermodal terminals in NSW and will be making recommendations to the NSW State Government both on infrastructure issues to access intermodal facilities, and the need for any policy changes that would enhance outcomes.
In addition to these meetings, interested stakeholders can make written submissions to the Taskforce by Monday 14 March 2016. Following last week's meeting, Council is currently preparing its submission to the Taskforce and will continue to meet with key stakeholders developing "common ground" for advocating the possibilities for the region.
Mayor, Councillor Katrina Humphries said "In relation to any proposed intermodal facility in Moree, Council sees its primary role as being one of coordination and facilitation."
"We are undertaking important homework in terms of transport studies and land use planning to ensure that Moree is well positioned to capitalise on opportunities such as this," added Director of Planning and Development, Mr Angus Witherby. "With the freight quantities generated by this region and its geographical location, Moree has an integral role in freight movements both regionally and as part of broader east coast freight movement.
"The role Moree is playing in these current discussions endorses Council's approach in strategically positioning the Shire as a regional freight hub now and into the future," Cr Humphries concluded.
Photo; Mayor, Councillor Katrina Humphries and Director of Planning and Development, Mr Angus Witherby meeting with representatives of the NSW Regional Intermodal Taskforce last week in Moree.