2017 Christmas Lights Competition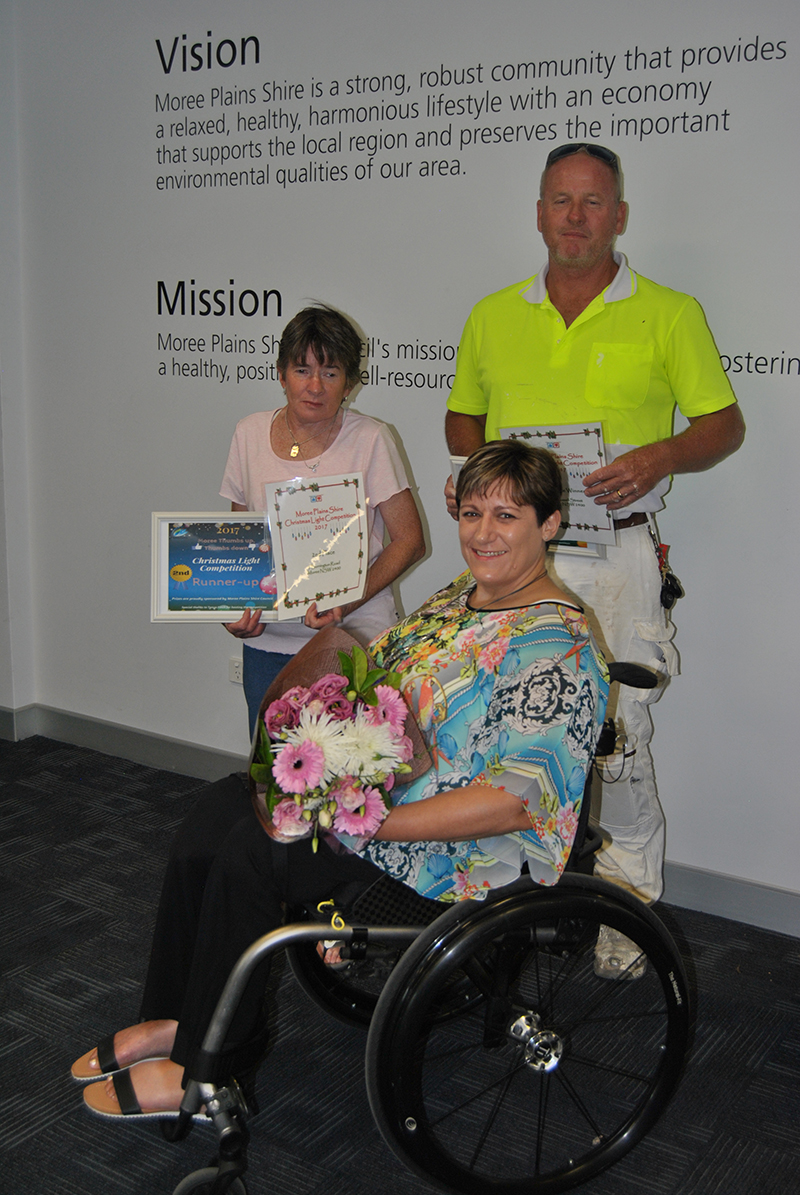 Council would like to congratulate the winners of the 2017 Christmas Lights Competition. Well done to everyone in the Shire who contributed to the spirit of Christmas by decorating their homes.
Administrator of Moree Thumbs Up! Thumbs Down! Tanya Fitch was presented with Flowers today on behalf of Council for running the competition. First place winners Wayne and Michelle Tucker, second place winners Richard and Tracey Wells were presented with their vouchers.
The winner homes of the Moree Plains Shire Christmas Lights Competition were;
1st 24 Hassell Street, Moree
2nd 5 Burrington Road, Moree
3rd 2 Jacaranda Drive, Moree