Calls for Drovers and Drivers to be Diligent.
Drivers are being asked to show patience and be diligent over the next few months as farmers and drovers have stock on the roads due to the continued dry weather.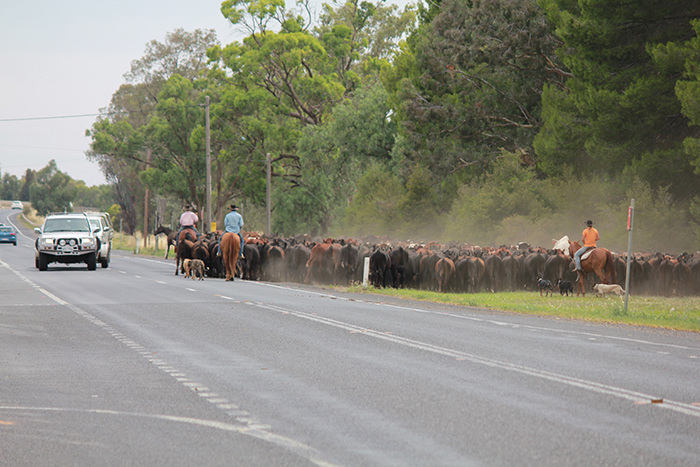 Moree Plains Shire Council's Road Safety Officer Renee McMillan explained it is the responsibility of drovers to ensure that stock signs are located on the roadside and are clearly visible to drivers approaching from either direction at all times when stock are not in a holding yard; at the same time drivers should slow down and remain cautious when they approach a stock ahead sign.
"Stock signs must be installed by drovers when animals are on the road and removed when the stock are no longer present," she said.
Motorists should also be aware that stock have the right of way at all times and take note of cattle manure on the roads as an indicator to proceed with caution.
"Drivers should slow down to reduce the risk the cattle taking fright and posing a danger to vehicles or themselves, and of course, be patient and not blow the horn!" said Mrs McMillan.
While stock are on a Travelling Stock Routes or roadways they must be attended by a person 16 years of age or over and are not permitted on the road after dark.
If motorists notice stock causing immediate danger, inform the police. Otherwise call your Local Land Services Ranger on 1300 795 299.