Film Fest Competition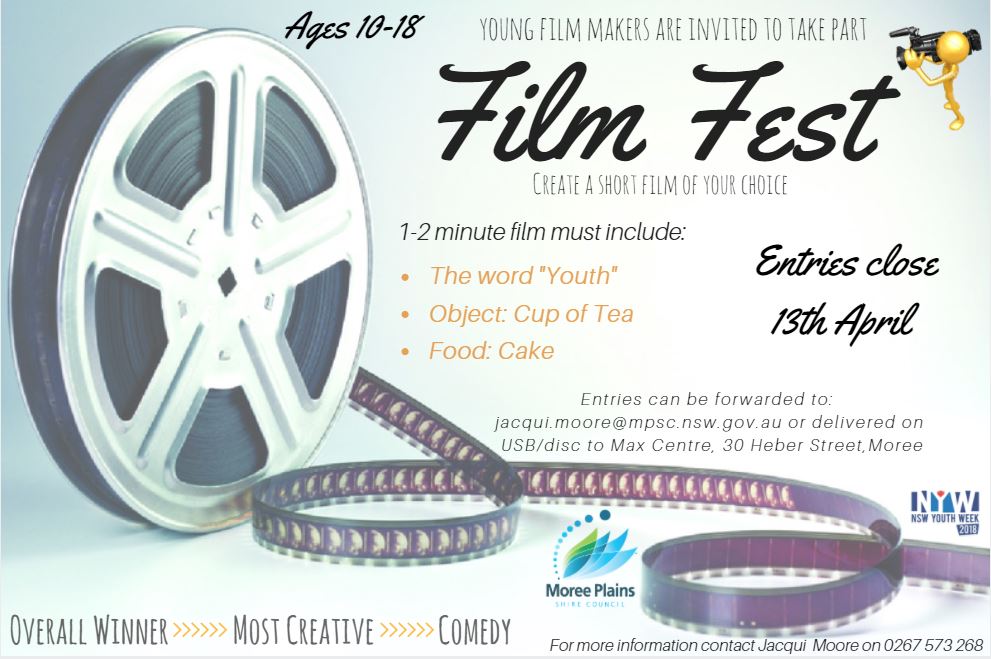 Do you have or know a young person aged between 10 and 18 who would be interested in a film making competition? Moree Youth Council are hosting this competition as part of Youth Week 2018 activities.
The film can be a topic of their choice. They may even choose to film themselves/friends playing their favourite sport or some action scenes at the Skate Park, it is open to whatever they wish to film.
Any material deemed to be inappropriate will NOT be accepted.
The Film can run for 1-2 minutes and must include the following ; The word "Youth", a cup of tea and cake. We are looking at creative ways in which the young people may choose to include these requirements.
Prizes will be awarded for; Overall Winner, Most Creative and Comedy.
Competition closes on Friday 13th April 2018 at 4pm.