Music-Making Kids at Tulloona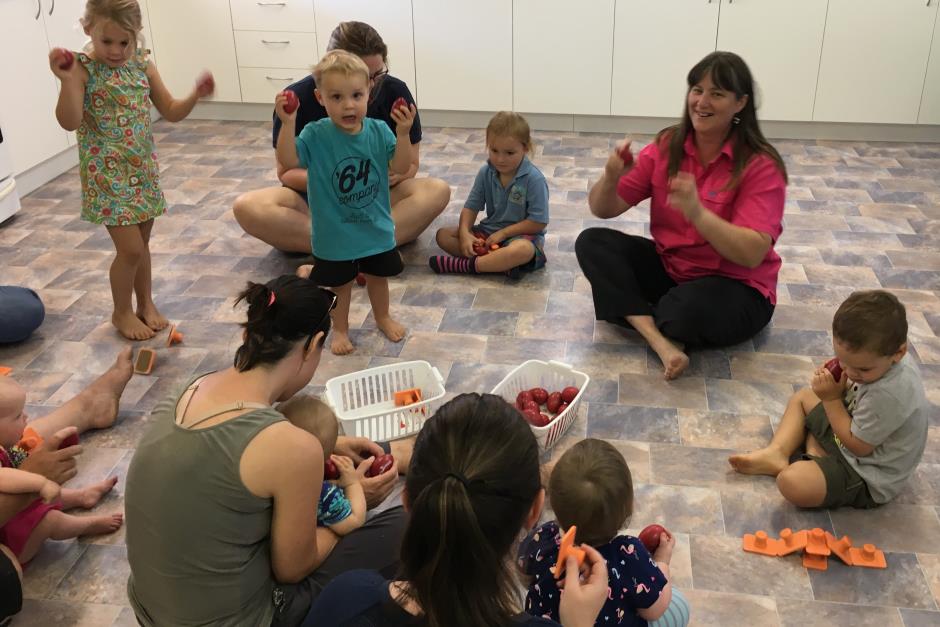 Members of the Tulloona community have banded together with Moree Plains Shire Council to organise a Kindermusik program for pre-schoolers. Through its Public Donations financial assistance program, Council will contribute $1000 to help with the funding of a teacher.
Kindermusik is a music-based education program for children from birth through age six and will be taught by Kindermusik teacher Lyn Lockrey.
Tulloona community organiser Michelle Eulenstein explained that parenting in rural Australia is quite isolating and can be very daunting but having a local playgroup and activities such as Kindermusik close-by provides easier access to educational activities and a nurturing, supportive environment for children and their parents.
"Tulloona is about a one hour drive from Moree, so having a Kindermusik program where local children can come and develop their music, cognitive and social skills is very important and helps bridge the gap in their preschool education," she said.
"At the same time, the program gives parents the opportunity to build relationships and provide support and guidance to each other. Without programs such as Kindermusik and our mobile preschools; there aren't opportunities for us to meet other parents without going into larger towns such as Moree to attend programs and activities."
"We recognised that our community had to provide the solution to our needs; so we are thrilled, and grateful, to have teacher Lyn Lockrey travelling to Tulloona and providing the tuition."
"We also thank Council for its contribution which will allow local, isolated children the same opportunities afforded to Moree pre-schoolers," said Michelle.
The Tulloona Kindermusik program will run for five weeks during term one from the community building at the Tulloona Public School and parents will offset the shortfall of the program.
To apply for financial assistance for your group, head to   http://www.mpsc.nsw.gov.au/index.php/helping-you-access-information/donations-by-council