Ex-OTC staffer helps Moree students send balloon into stratosphere
As part of golden anniversary of the opening of the Moree Overseas Telecommunications Commission (OTC) facility, Australia's second earth-station, students from Moree Technology High School are launching a balloon into the stratosphere with the help of Thunderstruck Aerospace technician Robert Brand.

Robert Brand worked at the Moree OTC facility in 1971 and recounts how communications satellite station was part of an International Telecommunications Union which allowed over 800 million people world-wide to watch live international television including the Apollo II mission and man's first steps on the moon. This event, as well as voice, data and telemetry transmissions were all relayed via the OTC stations in Moree and Carnarvon in Western Australia.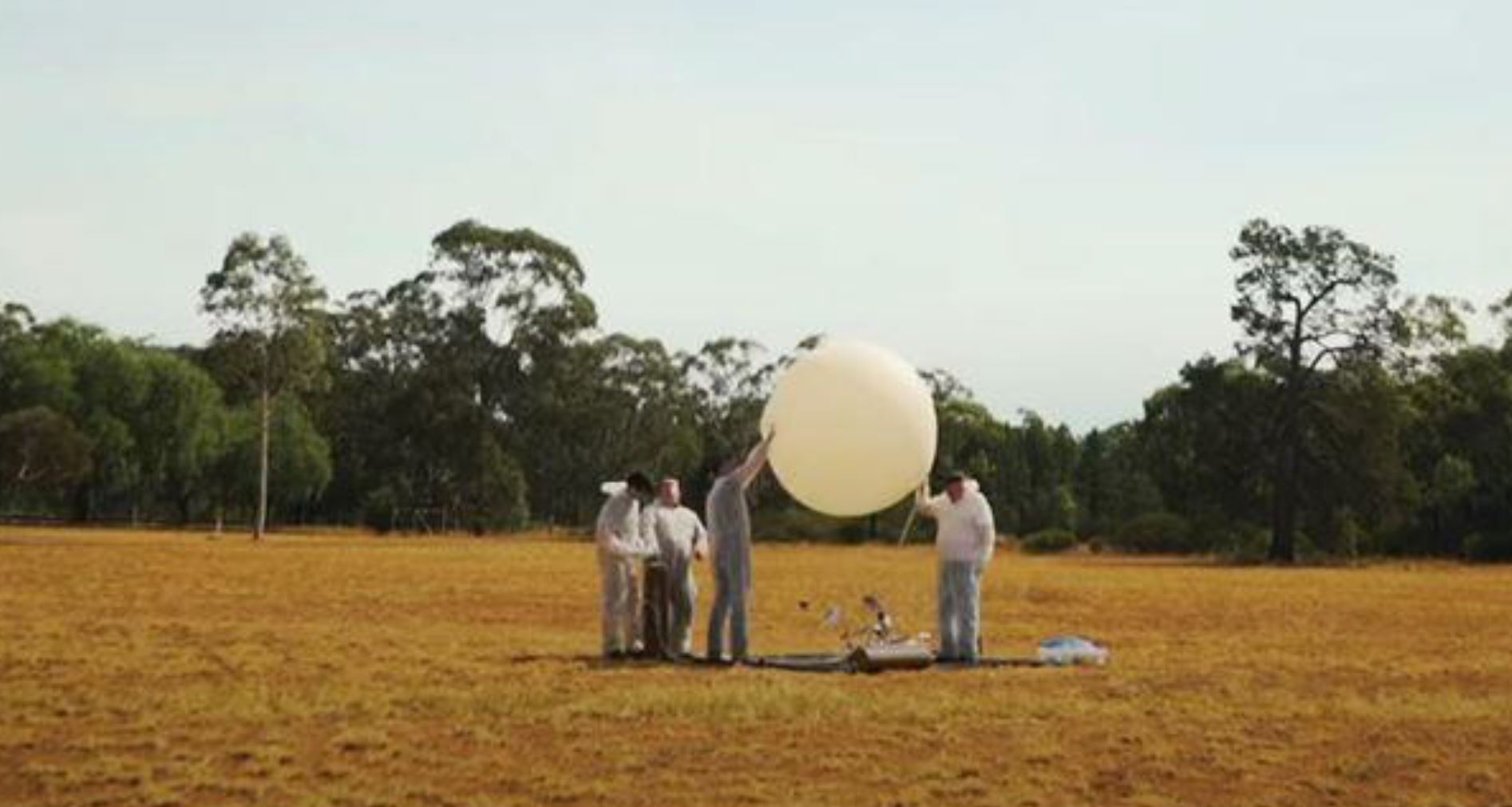 "Moree was ideally located to provide the satellite technology that was essential for the transmission of the Apollo missions and moon landing".

"I have fond memories of working in Moree particularly as it was the catalysis for a lifelong career in the aerospace sector," said Mr Brand.

Thunderstruck Aerospace is a leading Australian company in the field of aerospace and has partnered with Moree school students to send a balloon 33 kilometres into the stratosphere (one-third of the way into space) to conduct a series of experiments relating to air pressure, temperature and radiation.

Moree Technology's head teacher of Science Adrian Heard explained that students will investigate the effects that high radiation, extremely low temperatures and air pressure has on seed germination and elasticity of materials.

"The balloon launch is a unique opportunity for students to study the effects of space and we hope to capture the adventure using a Go-Pro and drone technology," said Mr Heard.

Robert Brand will join over 60 ex-OTC staff in Moree over the Easter weekend to relive the memories and celebrate lifelong friendships that were made during the 20 year operation of the Moree satellite earth station which was opened in 1968 and decommissioned in 1988.
Robert Brand and his team at Thunderstruck Aerospace will launch a space balloon with Moree Technology High School students in early April.