Business Connect - Free Workshop
The Dhiiyaan Aboriginal Centre is hosting a free small business workshop on 10 May 2018 to help locals gain the skills, knowledge and resources required to start and grow viable and sustainable businesses in Moree Plains.
Whether you are just starting out with a concept or great idea, or looking to expand and grow your business, the Business Connect program can help you on your journey to business success.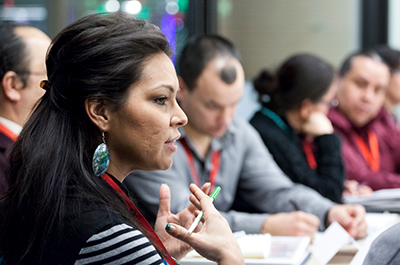 Moree Plains Shire Council is partnering with Many Rivers, NORTEC, Indigenous Business Australia, TAFE NSW and Moree Community College to deliver the Business Connect program, which aims to help locals work through ideas and concepts, design a mentoring and education plan, as well as providing practical support on how to do your taxes, draft a business plan, help with profitability, business expansion and long term business growth.
Community Liaison Officer Ros Laws encourages people to come along to the workshop as so many locals have great ideas but often don't have the confidence or the business know-how to become their own boss.
"You might want to start a lawn mowing service, open an online e-commerce arts business or have some innovative idea or passion you have always wanted to explore."
"The Business Connect Program can bring your business idea to life by providing advice and information that assists you start-up and establish a new business, and will provide support and enhance your current business for long term viability," she said.
Join us for morning tea and lunch and let us help you develop key business skills in face-to-face open environment. Book into the free workshop by contacting the Community Liaison Officer Ros Laws on 6757 3428 or This email address is being protected from spambots. You need JavaScript enabled to view it.