Great Activities For Kids At The Library
Big Sky's Little Readers and Book Blasters are a part of the extensive Children and Young People programs available at the Moree Community Library during the school term.
Big Sky's Little Readers meet weekly for an hour with programs designed for Kindergarten to Grade 2 students. Book Blasters meets on a fortnightly basis and is for youth in Grades 3-6.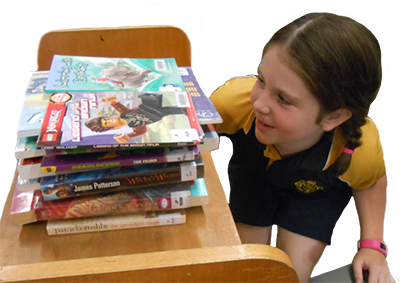 Both of these Clubs are fee-free and held during the school term with the aim of promoting a lifelong love of literature and libraries. Participants have fun getting creative with stories, and of course, get to preview new books.
The programs are designed to involve even the most reluctant readers by engaging them in collaborative and problem-solving tasks, and learning through play.
Library Outreach Services Officer Kristy Baker said by creating a fun environment to read and discuss books and giving children the opportunity to think, reflect, and share their experiences makes book club a rewarding activity for readers of all levels.
"Book club participation is about developing the love of stories and discussing a range of topics from the books. It also provides a broader social impact, where kids from different schools and backgrounds get to know each other through their love of books and learning about what their Library has to offer."
"Children and Young People programs are free, however parents and carers need to register their kids into the Big Sky's Little Readers and Book Blasters programs," said Mrs Baker.
The Moree Community Library also runs a playgroup called Baby Bounce for under 2 year olds, Storytime for preschoolers and Code Club for juniors aged 8 and above.
A great way to keep up to date with what's happening at Big Sky Libraries is to subscribe to the Library's eNews on the home page www.bsl.nsw.gov.au , ask a staff member to join you up over the phone (02) 6757 3374 or drop into the Moree Community Library at 36 Balo Street, Moree.