Illegal Dumping of Green Waste
Moree Plains Shire Council is investigating an increased number of illegal dumping of lawn clippings, palm fronds and tree branches onto vacant blocks, road reserves, drains and parks across the Shire.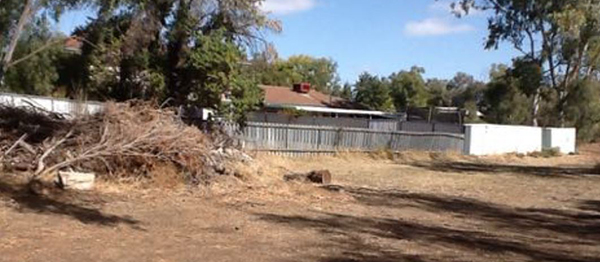 Environment and Compliance Manager Dane Graham explained that dumping green waste is illegal and can cause an array of environmental issues including breeding site for vermin, mosquitoes and ants; water pollution and spread of noxious plants.
"Some people think that it is alright to dump green waste as it is natural and it will just become compost, but it takes a long time to break down and in the meantime, the site becomes a breeding ground for rats, snakes and other pests and the debris causes issues with storm water run-off with blocked drains and water pollution," said Mr Graham.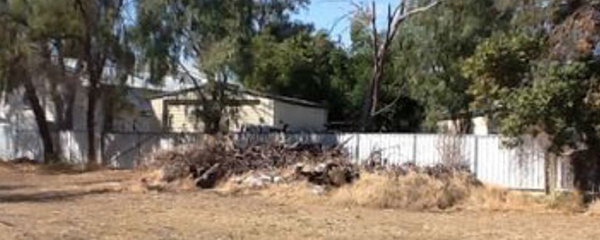 Acting Waste Manager Tahra Sayers commented that "Council has a number of initiatives to deal with domestic green waste, some which residents can access free of charge."
"Households with a kerbside collection service can take advantage of the two free green waste collections, one in March and also August each year."
"There is also no charge to bring green waste to the Moree Waste Management Facility or village landfills."
"As part of Council's wheelie bin waste service, households are provided a food and garden waste organics (green-lidded) bin. Residents should use this service as much as possible when disposing of their tree pruning, thin branches up to two-metre long, flowers, weeds and grass clippings."
"The best part about the community bringing in their green waste to the Moree Waste Management Facility is that it can be re-processed into either compost or mulch, which is offered back free to residents to use on their gardens," said Mrs Sayers.
Please make wise decisions about your waste, as every item impacts on our environment, now and in the future.