Sustainable Shopping This Holiday Season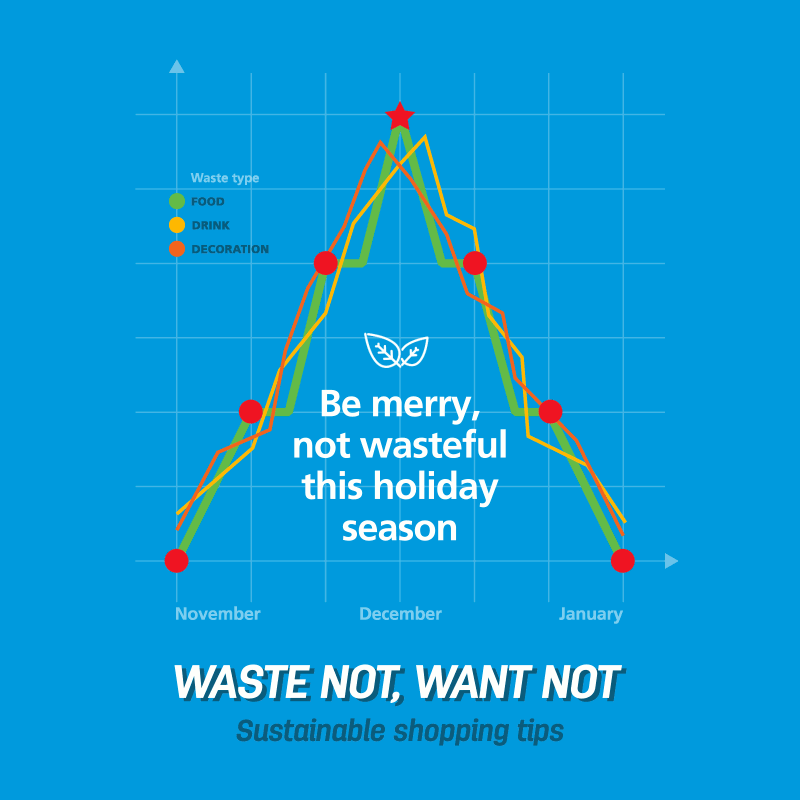 Our tips for sustainable gift-shopping can be summed up as:
Planning your big Christmas meals ahead of time will help reduce excess purchases when grocery shopping. Also, proper storage and handling of food is another great way to reduce food waste by avoiding spoilage. But remember that food waste can be recycled in your green lid bin, along with garden waste.
Support your local community by shopping locally. Remember that paper-based gift wrappers and cardboard gift boxes can be recycled in the commingled recycling bin.
Wherever possible, reusable decorations are a sustainable way of minimising waste. Be sure to store them properly after use to avoid breakage. However, broken baubles and other decorations can be placed in the general waste bin.
Love Food At Christmas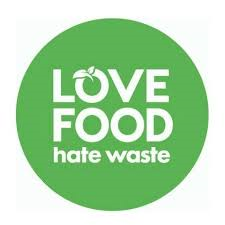 These simple tips help you make the most of your food this Christmas:
Ham - Wrap ham in a clean cotton cloth or ham bag rinsed in a solution of two cups water and two tablespoons white vinegar. Rinse out or replace the wrap every three days.  Slice leftover ham off the bone, wrap it in cling wrap, then foil and store in the fridge for 3-5 days and can be frozen up to 1-2 months. 
Roast chook/turkey - Remove the stuffing and store it separately as it has shorter shelf life than meat because of the moisture and mixed ingredients. Cooked meat if stored correctly, will last 3-4 days but when you heat it up, make sure it is piping hot. 
Seafood - Seafood will stay fresh longer if it's kept cold. When shopping for seafood use a chiller bag or esky and ask your fishmonger to pack some ice with your purchase.  Most fresh seafood should be consumed within 2-3 days and can be frozen for up to 3 months at minus 18 degrees.  Defrost seafood in the fridge to keep it fresh. 
Salads - Serve small portions of salad or serve salad without the dressing and allow people to serve themselves with dressing. Salads with dressing generally cannot be reused. Store mixed leaves in an air tight container lined with paper towel to keep it fresher longer. 
Roast veggies - Put vegetables into the fridge within 2 hours after cooking to slow down bacteria that might grow. Roast veggies should be ideally consumed within 3-4 days and can stretched to 1 week depending on when they were put into the fridge.  However, you can freeze them in a zipper bags or containers. Once the veggies defrost, you can't freeze them again.  
Custard and dairy -  Keep custards and dairy in the fridge until just before serving and return leftovers to the fridge within two hours.
Christmas pudding - Christmas pudding can be refrigerated for up to three months or stored in the freezer for up to six months.
Cream-based desserts - Cream based deserts should be kept in the fridge and placed back in their fridge within 2 hours. After four hours at room temperature, its past its best and shouldn't be eaten. Kept cool, it can last 3-4 days in the fridge or freezer.
Christmas biscuits - Soft cookies are at their best condition with 2-3 days, before becoming harder.  You can store hard cookies in an air tight container with a paper towel at the bottom to absorb the moisture and they can last 2-3 weeks. 
Also remember that food waste can be recycled in your green lid bin, along with garden waste.