Moree Celebrates the Art of Ageing
In the lead up to Seniors Week, Moree residents are encouraged to challenge their views on older people by visiting the 2018 Art of Ageing Exhibition in the Moree Community Library on display from 6 March until 21 March 2019.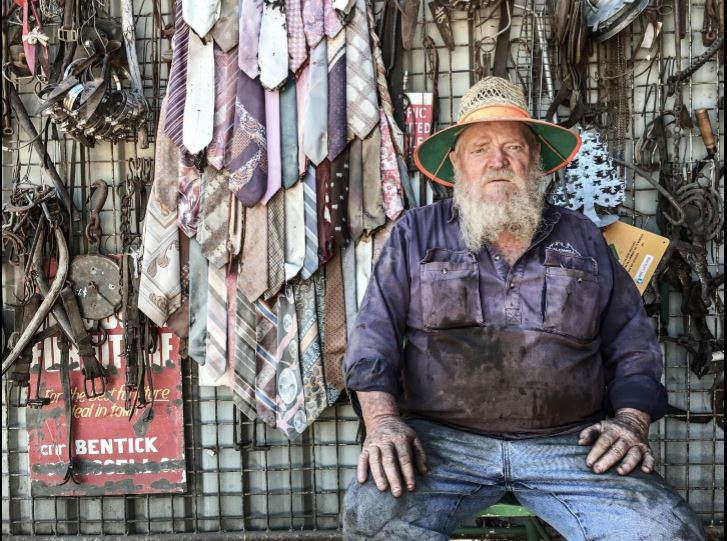 The Art of Ageing is a photography exhibition that celebrates the experience and contributions of older people in NSW, with thirty images and stories that challenge out-dated perceptions of ageing.
The NSW Government commissioned the exhibition to highlight the incredible lives of seniors and promote inclusive communities for all generations.
Moree Community Library Coordinator, Mrs Samantha Geatches explains how the exhibition celebrates the colourful lives of older people living in regional NSW.
"A learner driver, gymnast and ukulele player is among the extraordinary older people who feature in the 2018 exhibition."
Minister for Ageing Tanya Davies said the exhibition aims to challenge perceptions of ageing and demonstrate the diversity and experiences of older people across the state.
"Misconceptions about the lives of older people are prevalent in our community, but the experience of ageing is unique. Many older people are artists, athletes, business owners, farmers and volunteers, and this Exhibition challenges people's perceptions."
The exhibition will travel to 21 locations to July 2019, and comprises the work of five photographers from Wagga Wagga, Taree, Molong, Mudgee, and Goulburn. The exhibition artworks, stories and photographer biographies can be viewed online at the Department of Family & Community Services website.
For more information please on the exhibition contact Samantha Geatches at the Moree Community Library on (02) 6757 3370 or email This email address is being protected from spambots. You need JavaScript enabled to view it.
Photograph: The Art of Ageing Exhibition at the Moree Community Library. 'Benny' – Photographer – Kerri Ambler