Heber and Auburn Street Roundabout Completion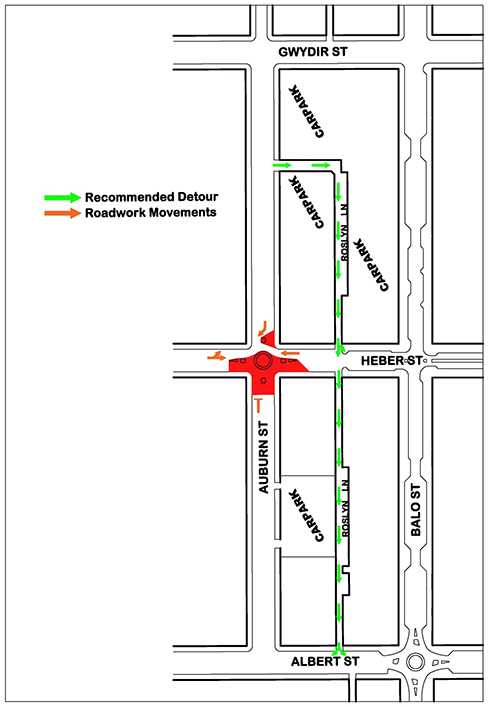 Moree Plains Shire Council will be completing its works at the new Heber-Auburn St roundabout between 6am and 5pm on Saturday, 23 and Sunday 24 March 2019 (weather permitting). The roadworks will result in lane closures and traffic control in place across the entire intersection.

Moree Plains Shire Council would like to encourage road users to avoid the Heber-Auburn Street intersection where practical this weekend. We recommend that road users approaching from the northern end of Auburn Street, from the Coles/Centrelink area, and who want to access the main street or south Moree; to use Roslyn Lane that runs behind the Harvey Norman carpark.

These works will contribute to significant safety and traffic management improvement at this intersection. Council appreciates the cooperation of the public during this time. If there are any queries, please contact Council's Engineering Department.