Calling all Promising Creators for My Moree Mural Masterpiece

The My Moree team are on the hunt for budding creators to showcase their artistry and submit a design into the #mymoree Mural Competition before entries close this coming Friday, 29 March.
The competition will see the winning design take pride of place as a 14 metre long artwork under the Dr Geoffrey Hunter Bridge as part of the Mehi River Corridor project. The lucky winner will also receive $500 prizemoney in reward for their creative efforts.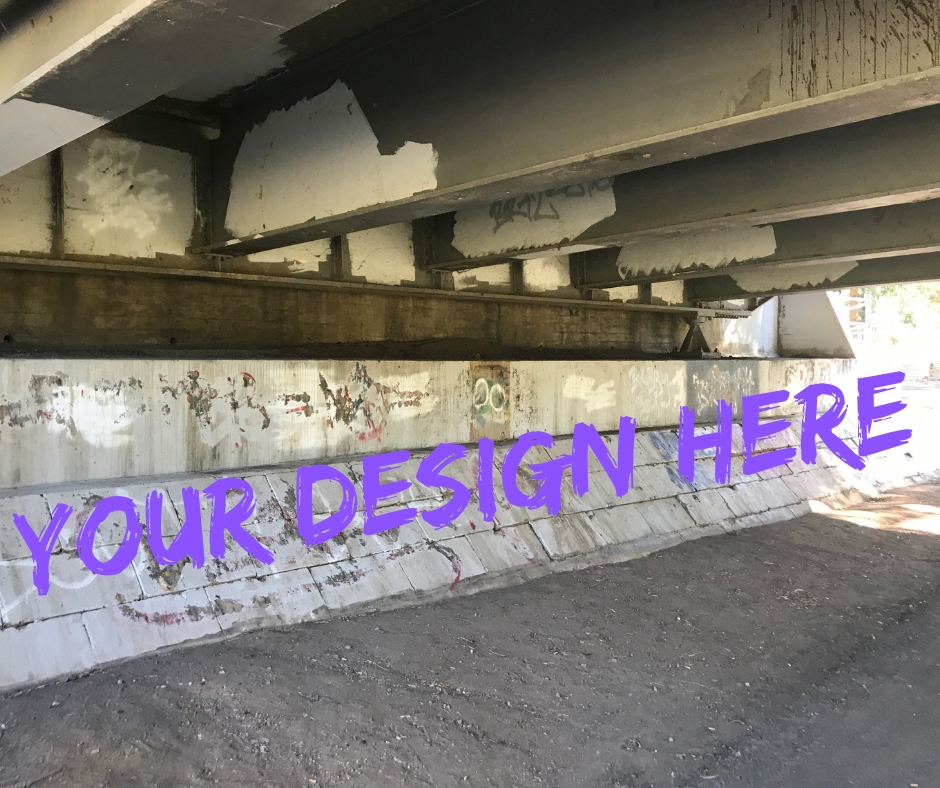 Council's Senior Communication Officer Susannah Pearse encourages artists both young and old who are passionate about the Moree Plains and its beautification, to enter.
"We welcome designs from every calibre of creator and the design can be produced with any medium be it paint, pencil or digital artistry".
"Parents if you have a talented young artist, designer or illustrator in your life, it's never too early to get them started and sharing their first masterpieces with Moree," said Mrs Pearse.
Competition entrants have until midnight on Friday 29 March 2019 to create their designs and upload an image of the design to the My Moree Facebook page in order for them to be considered. Entries will be judged on the image's popularity (likes and shares) on the My Moree Facebook page, its overall visual appeal and how well the mural represents the Moree Plains Shire.
Interested parties are encouraged to view and follow the My Moree Facebook page for further updates. Full competition Terms and Conditions and details on how to enter the competition can be found here.
Area under the Dr Geoffrey Hunter Bridge where the winning artwork will be installed.