Game On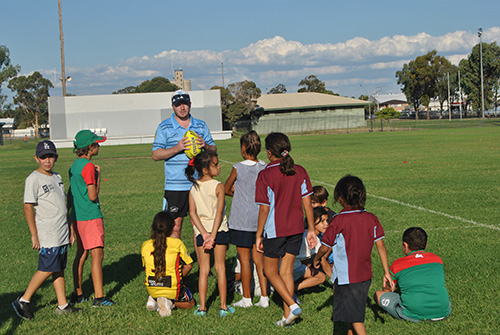 The 2019 Junior Touch Football season will officially kick off with the first games to be played at Boughton Oval Wednesday, 27 April 2019. Proceedings will commence at 5.30pm, for a 6pm kick off.
The program also features healthy lifestyle workshops, and a no-workshop no play rule for all players so it is essential that players attend from 5:30pm.
Moree Plains Shire Council Community Development Officer, Mrs Roslyn Laws said that over 100 people attended the PCYC last Wednesday night to officially sign up through the NSW Touch Association.
"For those who missed out registering their children, there is still an opportunity for players wanting to be a part of the 2019 season to sign up, with registration open for the next three weeks.
"The Community Drug Action Team are also pitching in and providing free PCYC membership to the first 160 young people who register through the PCYC. To take advantage of this opportunity, players and their families will need to contact the PCYC directly," said Mrs Laws.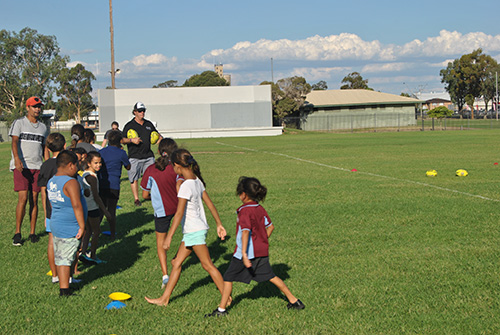 The Local Drug Action Team (LDAT) are delighted to see this community led and driven project gaining momentum. Funding provided by the Alcohol and Drug Foundation (ADF) through the LDAT has assisted with the committee formation but over time, will see the committee continue independently as the Moree Junior Touch Football Association and evolve the program, players and re-establish the game in Moree.
"Moree is full of young talent and we predict that over time this league will grow, producing players who can play in other competitions at regional and state level," said Mrs Laws.
The committee are still looking for eligible coaches and referees to undertake the free training to be accredited by NSW Touch. All fees associated with coaching and referee training will be covered by LDAT. Another referee and coaching clinic will be held in the near future.
For more information on how to sign up please contact Ros Laws on (02) 6757 3428 or head to the Moree Junior Touch Football Facebook page for weekly updates.