Free Visual Merchandising Event for Local Businesses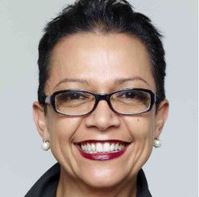 Moree Plains Shire Council and the Office of NSW Small Business Commissioner are hosting a free visual merchandising event with renowned visual merchandising and store design expert Charmaine Corcoran on Wednesday, 8 May from 6pm at the MPSC Committee Room.
This is a must attend event for any retailer, café owner and restaurateur looking to gain valuable guidance and resources in visual merchandising; one of the most important ingredients for marketing success and business development.
Moree Plains Shire Council Economic and Development Manager, Mark Connolly explained that Charmaine draws on her significant experience working with local and global retailers to demonstrate how a business can improve customer experience and drive sales by adopting simple visual merchandising techniques.
"It's a great opportunity for local businesses to take advantage of Charmaine's knowledge and experience as one of the country's most sought after visual merchandising experts.
"Participants will hear real world examples of how visual merchandising can drive sales and communicate a good brand message and most importantly they will leave with ideas on how to apply it to their own business."
In addition to the two hour workshop six lucky businesses will be given the opportunity for a free one hour visual merchandising consultation at their business, with Charmaine.
Where – Moree Plains Shire Council Committee Room, Level 1 of the Max Centre
When – Wednesday, 8 May 2019, 6pm – 8pm
Register now via Moree Plains Shire Council's Facebook page, events - 'Free Visual Merchandising Workshop' at https://www.facebook.com/events/346311542678498/ by emailing This email address is being protected from spambots. You need JavaScript enabled to view it. or call Laura Colley on (02) 6757 3222 for further details.