PCYC Gymnastics Doing Backflips Over Council Funding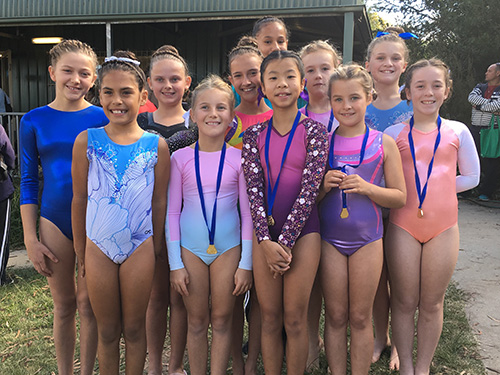 Gymnasts training at the PCYC Gymnastics Club will get more bounce for their money with a $3000 grant from Moree Plains Shire Council to purchase competition standard uneven bars for the facility, allowing them to now offer competitive gymnastics at the club.
---
Delivering news of the Public Donations grant to the club, Moree Plains Shire Council Mayor Cr Katrina Humphries commented that the funding would support the development of new generations of gymnasts and bring a new level of recognition to the Moree club.
"This gymnastics club has more than 200 registered users and the current bars are over thirty years old," Cr Humphries said.
"The sport has a very strong following in Moree thanks largely to the enthusiasm and direction of the thirteen coaches, eleven of whom are volunteers."
Moree PCYC Gymnastics Coordinator Mandy Mitchell said the new equipment was important in giving club members a better chance to improve and develop skills.
"The club currently has a number of gymnasts who are displaying exceptional ability and commitment and we have hopes of training them for competitive gymnastics as our facility grows," Mrs Mitchell said.
"The news of receiving the grant gave us the encouragement and opportunity to take eleven of our gymnasts to Armidale for their first competition, which is something we haven't been able to do since 1995.
"The girls performed beautifully - it was really exciting for all involved," said Mrs Mitchell.
If your community, sporting or educational group wishes to apply for financial assistance for a local event, function or sponsorship, applications for the period from July - September 2019 are due 14 June 2019.

Copies of the Public Donations Policy and Application Form are available at Council's customer service centres at the Max Centre, Mungindi and Boggabilla, and also at the Moree Community Library.

PCYC Gymnastics Club Moree.