Council Warns Residents Against Rummaging Through Kerbside Bins
Moree Plains Shire Council is reminding residents to respect laws and the rights of private landholders when collecting eligible containers for the Return and Earn scheme.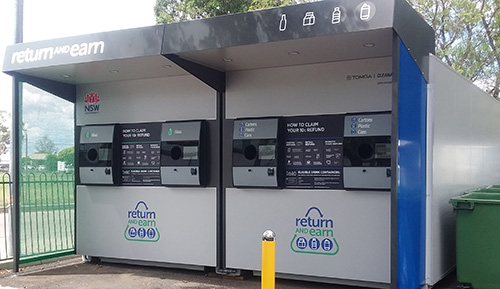 Return and Earn has been a great success with 1.8 billion containers collected at return points across NSW and eligible container litter volume reduced by 57%. Moree has contributed to this success with 8,423,837 million containers returned at the reverse vending machine since December 2017.
While the scheme has been successful in terms of litter reduction, Council has been advised of instances where people are going through residents' kerbside wheelie bins searching for refundable containers.
Moree Plains Shire Council Waste Manager Mrs Tahra Sayers said that while Council is very supportive of the Return and Earn scheme they would like to remind 'bin rummagers' to be respectful of other residents' privacy and private property.
"It is encouraging that so many people are participating in the scheme but it is 'technically' wrong for people to go through others' bins, especially if they enter another person's yard – it's trespassing," said Mrs Sayers.
"Many people perhaps don't realise that the contents of the kerbside bin are the legal possession of the property owner when on private land.
"When the bins are placed on the kerbside for collection, they are Council property."
Council is also reminding those who rummage through kerbside waste that it can be dangerous.
"You don't know what has been placed in the kerbside rubbish," warned Mrs Sayers.
For more information about the Return and Earn Scheme in Moree
Moree Plains Shire Council urges 'rubbish rummagers' to be respectful of laws and private landholders when salvaging containers for the Return and Earn vending machine.