Council supports Moree Motor Enthusiasts for Fathers Day
This weekend, motor enthusiasts nation-wide will be drawn to Moree for the 2019 Moree Show and Shine Motor Expo. This event, supported by Moree Plains Shire Council through its Public Donations program, is being run by the Moree Motor Enthusiast Club and promises to be an event the whole family can enjoy.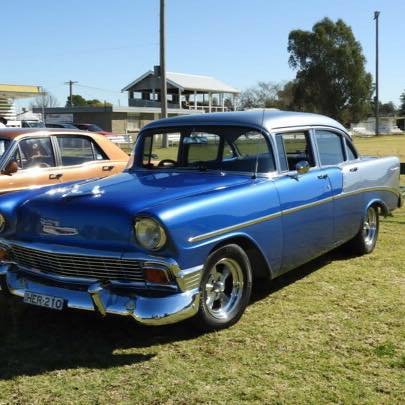 The Moree Motor Enthusiast Club received a donation of $2,000 from Council through the Public Donations program in the first quarter of the 2019/2020 financial year. This funding was used enhance the promotion of this event and encourage further attendance.
The Moree Show and Shine Motor Expo will coincide with the annual Fathers' Day weekend market this Sunday 1 September 2019 at Jellicoe Park. These markets are normally the largest in the calendar year and will be boosted with the addition of the car show this weekend.
"This event goes from strength to strength every year," said Mayor Councillor Katrina Humphries.
"Council is very pleased to have made this contribution to help this event grow and looks forward to seeing the success of 2019 event."
The expo will feature a number of activities for a great day out of family fun including jumping castles, merry-go-round and a local band for entertainment. Visitors can also treat Dad to a delicious BBQ lunch to help celebrate the Fathers' Day weekend.
The most important part of the expo is of course, the hotly contested car competition with car enthusiasts travelling from interstate to view the entries and participate. There will be everything from vintage cars to hot rods, trucks, motor bikes and sports cars.
Moree Plains Shire Council annually supports a wide range of events and community organisations through its Public Donations program.
"These community groups and their commitment to bettering our Shire is what makes Moree Plains a unique and diverse community to live in. We are so very fortunate to have groups who volunteer their time and expertise to the benefit of us all," explained Mayor Humphries.
"These donations from Council can make a huge difference to the activities of these groups; the benefits of which are directly passed onto our residents. Such a great outcome for us all.
"Council is looking forward to a great Fathers' Day weekend in Moree and seeing the community support the Moree Show and Shine Motor Expo."