My Moree Photography Exhibition 2019 - People's Choice Winner
The curtains may have closed on the 2019 My Moree Photo Exhibition but the votes are now in for the People's Choice Award.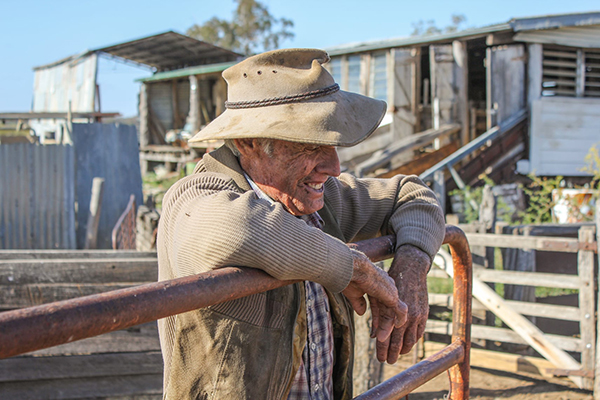 With all photographs displayed at Bank Art Museum Moree (BAMM) in the running, it was a great opportunity for the public to 'have their say' on the photograph that best captured their Moree Plains. Organisers are pleased to announce the winner of the highly coveted People's Choice Award as Melanie Jenson for her wonderful image capturing local identity Cedda O'Neill. As was the case for the 2017 My Moree Photography Exhibition, this prize put the power in the hands of those viewing the exhibition. Upon entry to BAMM during the exhibition period, visitors were issued with a voting card to nominate their winner of the coveted prize. With the exhibition featuring some 300 photographs, grouped into the categories of "People of the Plains", "Our Country", "Our History", "Iconic Moree Plains" and "Up & Coming Talent", there really was something for everyone.
Council's Acting Economic Development and Grants Manager Mrs Susannah Pearse commented, "There was such a fantastic field of entries; it far exceeded expectations".
"The competition was tight with a very high calibre of photos on display. However the general public have declared that Melanie Jenson's photo of Cedda O'Neill to be the photo that resonated with them most, and the most emblematic of the region we all choose to call home."
"Congratulation to Melanie on her stunning image - the People's Choice winner for 2019. It is an achievement to be celebrated."
As winner of the People's Choice Award, Ms Jenson receives a $1,000 voucher to Harvey Norman Moree.
Council's Integrating Planning and Reporting Manager Mrs Libby Carter thanked participants in the 2019 My Moree Photography Exhibition saying, "The My Moree team and Council would like to thank every single person that submitted an entry into the competition and made it the beautiful celebration of life on the Plains that it is".
"We are so lucky to have a wonderful space such as BAMM to display the exhibition, so thank you to the BAMM team for another successful partnership. It really is no wonder the exhibition was so well patronised by locals and visitors alike," said Mrs Carter.