Nearly 100 businesses across the Plains to spread the love with a Love Local Moree Card
Nearly 100 businesses across the Moree Plains Shire will participate in the new Love Local Moree Card program, launched today by Council, encouraging residents to shop locally this Christmas.
Love Local Moree Cards can be purchased online as well as at local "load-up stores" in Moree, Mungindi and Pallamallawa and can then be used at a variety of participating stores located in Moree and surrounding villages. Details of participating stores can be found on Council's website.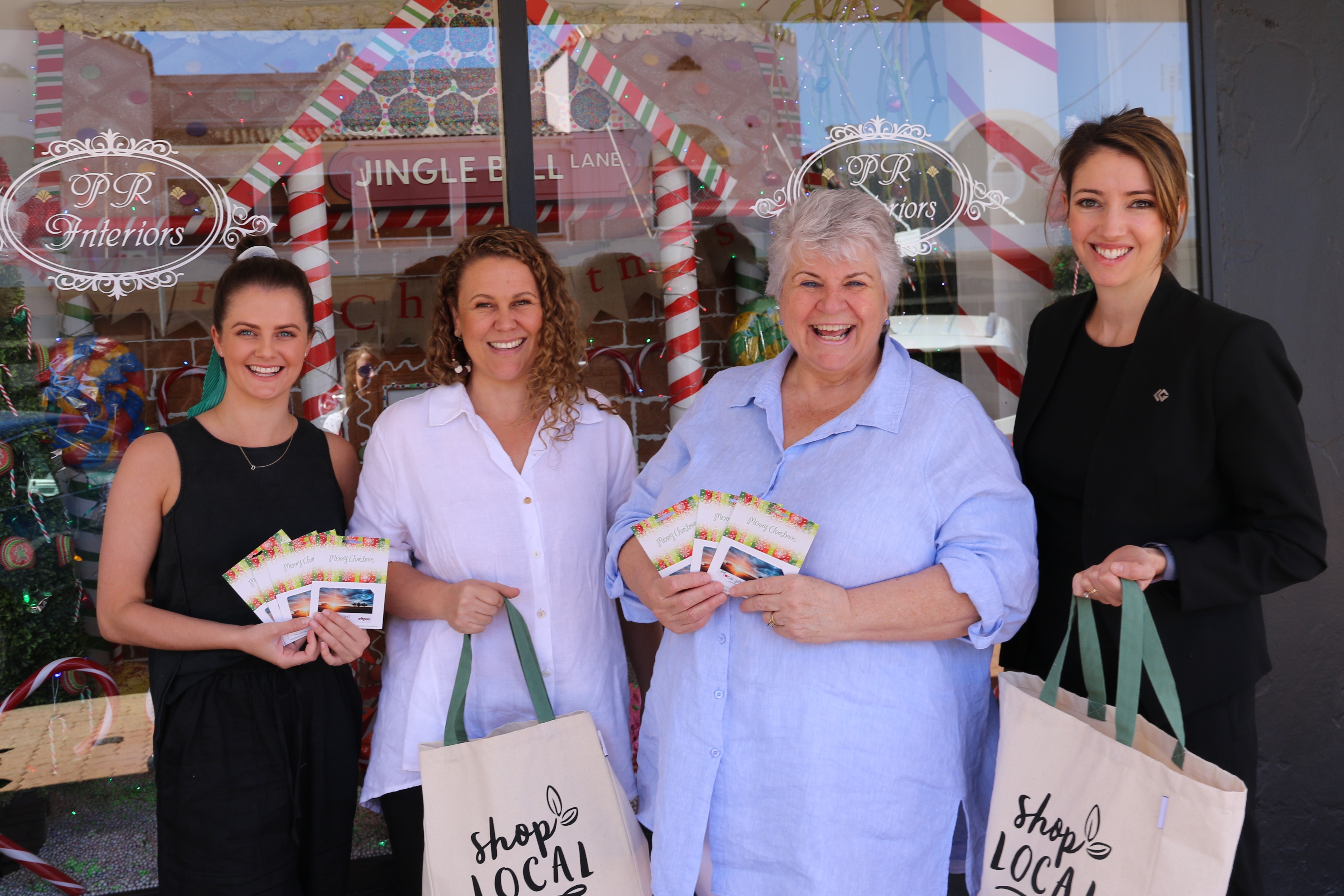 Mayor Katrina Humphries has praised the Love Local Moree Cards saying, "We are so proud to bring this initiative to the Plains. We know our retail and hospitality sectors are hurting and these cards are a unique way of providing some much needed sales for local businesses within and surrounding the Moree Plains.
"This unprecedented drought is taking a major toll on businesses and their families as well as our community at large. With Christmas quickly approaching, Love Local Moree Cards are a way for family and friends from afar to give a gift that gives many times over. There is not a lot of spare funds around for our local families; a Love Local Moree Card allows them to enjoy a little Christmas cheer but also supports our local businesses.
"Thank you to our business community for getting behind this initiative. As nearly 100 businesses are participating, the gift cards shine a light on how many services and boutique stores we are fortunate to have operating within our Shire.
"I encourage local residents and their friends and families living outside of the Shire to purchase a Love Local Moree Card this Christmas and support the local businesses that have supported our community for years."
Gift recipients will be able to spend their money on a wide variety of goods and services from Moree Plains Shire including adult and children's fashion and footwear, gifts and homewares, art & framing, hair and beauty, cafe and dining, jewellery, fuel and groceries, car servicing and detailing, health and leisure, kitchen supplies and agriculture supplies, plus many more.
In-store customers can select any amount to be loaded onto their cards from $10 up to $1,000, while online customers can purchase cards in quantities of $25, $50, $100 and $200. Cards can then be used across multiple participating stores until the value of the card reaches zero.
Council's Acting Economic Development and Grants Manager Mrs Susannah Pearse is enthusiastic about response from local businesses coming on-board, "With almost 100 businesses throughout the Shire participating, this initiative is gearing up to be highly successful", she commented.
"The Love Local Gift Cards are an exciting way to encourage city dwellers to buy from the bush this Christmas. The card allows recipients to shop around the Shire's vast retail and service sectors while also giving back to the Moree Plains Shire community.
"There is no cost to businesses to participate, with Council funding the administrative costs to launch the initiative so local participating businesses will directly financially benefit from purchases through the Love Local Moree Card."
All cards have a three year expiry period activated from the date of purchase, providing shoppers with plenty of time to enjoy the love brought by a Love Local Moree Card.
The following local businesses are load-up stores and Love Local Moree Cards can be purchased directly from them:
Alternatively, a Love Local Moree card can be purchased online at https://www.whyleavetown.com/purchase-online and the card will be posted to the recipient.
The full list of the participating stores can be found here: - This Christmas, share the love with a Love Local Moree Card.
Photograph: Love Local Moree Card launch at PR Interiors with Dimitee Spriggs, Shallen Fuller, Katrina Humphries, Susannah Pearse.