MBIRA hosts Inland Rail Stakeholders Meeting in Moree
The Melbourne to Brisbane Inland Rail Alliance (MBIRA) and the Border Regional Organisation of Councils (BROC) hosted a round table meeting in Moree last week to discuss the delivery of an inland freight rail line from Melbourne to Brisbane.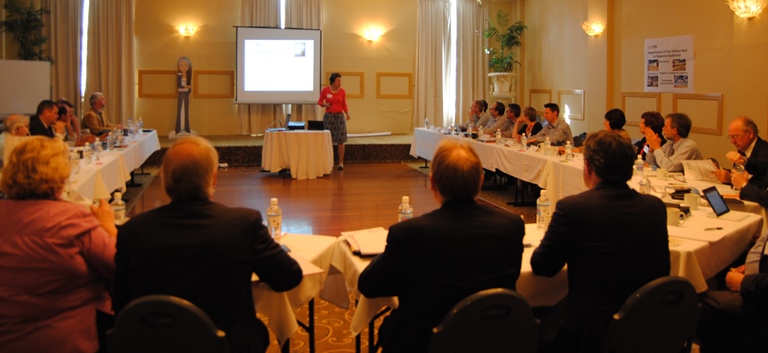 The MBIRA, which is made up of councils along the proposed rail route, has a vision to see the completion of a modern, high standard railway from Melbourne to Brisbane that is able to efficiently transport freight.
"The Inland Rail is a transformational nation-building project that has the potential to provide centuries of benefit if the railway is designed for low operating costs and built to world's best practice," said Moree Plains Shire Council Deputy Mayor Cr Sue Price.
Cr Price, who is also the interim Vice Chair of MBIRA, said the inland railway had been under consideration for some time and it was now time to move forward with the project.
"Not only will an appropriately designed and delivered inland railway be a boon for agriculture and a catalyst for invigorating the regions, it will also contribute significantly to the competitiveness of our nation."
"The inland rail line currently has bipartisan support – prior to the election both the Federal Coalition and the Labor Party announced support for the inland rail project to the tune of $300 million – so it's time to get the project off the ground," she said.
Stakeholders attending the round table meeting included councils such as Moree Plains Shire Council, Parkes, Toowoomba, Goondiwindi, Gwydir, Inverell and Wagga Wagga; State transport representatives from NSW, Victoria and Queensland; industry groups such as NSW Farmers, the Australian Logistics Council, the Australasian Railway Association, GATR and Cotton Australia; and industry representatives from Asciano, Thiess and the Port of Brisbane Pty Ltd.
"The meeting was extremely successful in providing a forum for the exchange of some exciting ideas but it's just the beginning," said Cr Price.
"We need to keep the ball rolling if we are to achieve our aim of raising the profile of this project so that we ensure a high quality rail line is delivered as soon as practicable," she said.
"The clear message coming out of the meeting was that the TIME IS NOW for the Melbourne to Brisbane inland rail line."
The next major step in the profile raising process will be hosting an Inland Rail Symposium in Moree early next year.