Opportunity to be a part of the Inland Rail Community Consultative Committee
Members of the public interested in being part of the community consultative committee for the North Star to the NSW/QLD Border Inland Rail project (Boggabilla/Goondiwindi) are encouraged to nominate by 5pm, Friday 25 May 2018 through the Inland Rail links on the Australian Rail Track Corporation (ARTC) website.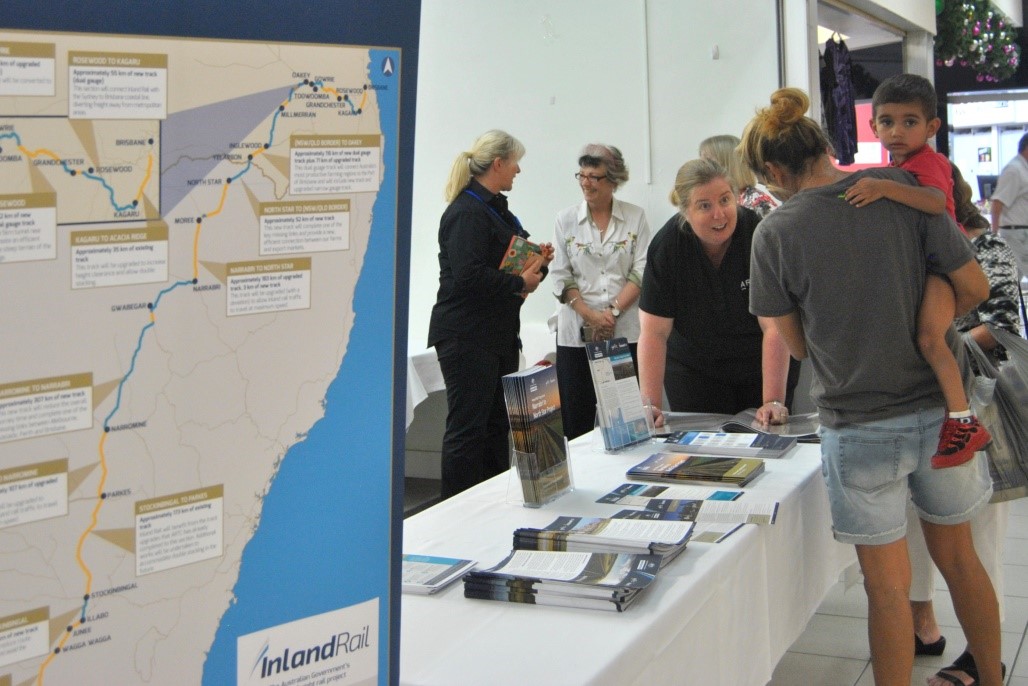 The role of individuals on the committee is to be the information conduit between the Inland Rail and the community, disseminating and collecting information and feeding through the information chain.
Moree Plains Shire Council's Executive Projects Manager John Carleton explained it is important that locals are represented on the community consultative committee as they are the ones who understand the impact the rail alignment and design might have on farms, floodplains and the local environment.
"You can either self-nominate, be nominated by another person or be an organisational representative; so long as you are willing to gather and disseminate information to the community and bring back ideas to the committee," said Mr Carleton.
The Inland Rail Project Nomination for North Star to NSW/QLD Border Community Consultative Committee nomination form and information can be sourced from the Australian Rail Track Corporation (ARTC) website www.inlandrail.artc.com.au .