Syringes, Needles and Lancets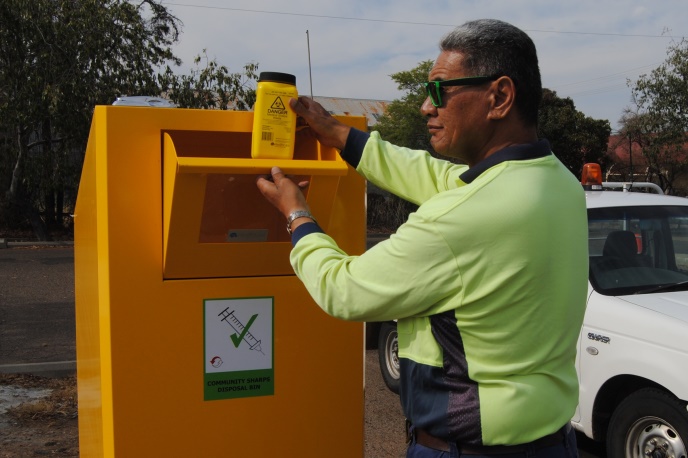 Many people throughout the Moree Plains Shire use syringes, needles and finger prick lancets to treat medical conditions such as cancer or diabetes and for animal care.
It is important to dispose of these items safely as incorrect disposal places the health and safety of residents and waste collection workers at risk.
 Disposal of Sharps
Sharps are not recyclable and must not be placed in the recycling bin. Sharps must be placed in a strong, sealed container such as a soft drink bottle before taking them to be disposed of. Places in which they can be disposed of;

Moree District Hospital Alice Street, Moree  
Moree Pharmacy 64 Balo Street, Moree
Amaroo Pharmacy Shop 2/100 Amaroo Drive, Moree
Mungindi Hospital Barwon Street, Mungindi NSW 2406
Mungindi Pharmacy 174 St George Street, Mungindi NSW, 2406
Mungindi Footbridge Sharps Bin (near the hospital - NSW side)
Needle Clean up - If you have concerns regarding syringe littering in public places, do not attempt to pick the needle up, please contact us 1800 633 353.
Location markers of Sharp Disposal Bins in Moree
In order to make the disposal of community sharps safe and convenient look for the Sharps Disposal Bins located in all Moree public toilets and locations as shown above. 
Further sharps information can be obtained at - Safe Sharps
NSW Sharps Hotline 1800 633 353