Bulk Household Collections 


There are two bulk household collections each year for larger items such as mattresses, general household items, white goods and garden prunings that are up to 1.5 metres long. You can present three cubic metres of waste at each collection.
How to book a pick up
We'll remind you about a collection in your area via mail two weeks prior to the date but we'll also promote the collection date on our Facebook page and website.
Once the collection date has been confirmed, you can book your pick up online at moreeplainsshire.cleanaway.com.au/collection-calendar/, or by calling our Waste Hotline on 1300 736 719.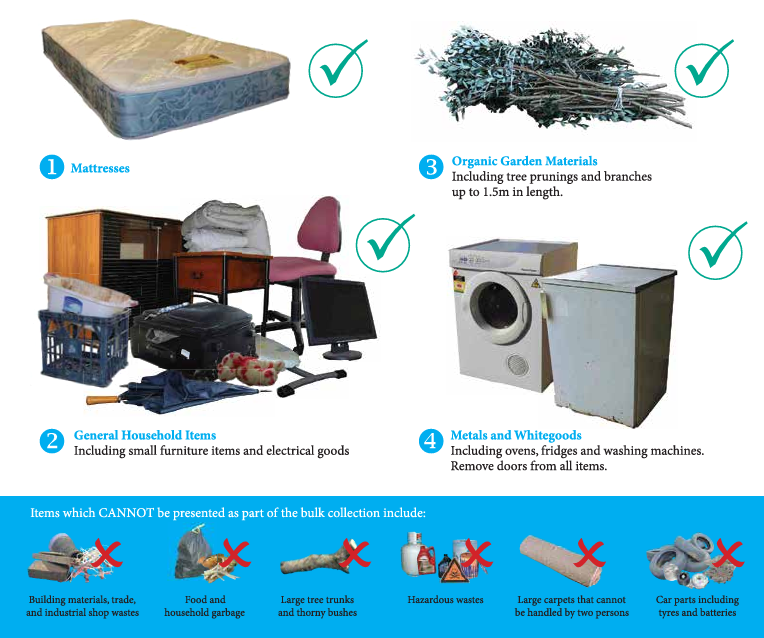 More information can be found on the MPSC Waste App which you can download for free from either the App Store for your iphone or Google Play for android.