Snap Send Solve
"We can all make a difference by reporting any incidences through to Council, just download the Snap, Send, Solve App to your phone, take a photo of the problem and post sending it directly to Council."
Community Safety - You make the difference
You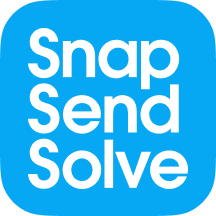 know what's happening in your neighbourhood, so if you notice something that's not right, report it. Council can monitor the problem, get it fixed or clean it up.
We want to keep the community safe, but we need your help to let us know what's wrong.
Report if you see:
Street lights that are not working
Dumped rubbish
Wandering or vicious dogs
Graffiti, damage or vandalism
Footpath issues or potholes
Discarded needles
Road safety issues
OR any other concerns you have
Download the App – Snap, Send, Solve take a photo and send it
Free to download from the App Store and Google Play, and available online, Snap Send Solve eliminates the complexity of knowing where and how to report incidents on the spot by enabling users to capture and send photos of issues that need attention - from cracked pavements and dumped rubbish to water faults to councils and a range of other authorities.
​
Snap Send Solve makes it easy and therefore encourages communities to report on incidents and makes it easier and more efficient for local councils and other responsible authorities to act on the reports.

Snap Send Solve provides the platform that enables authorities and their customers to identify and resolve local issues, for the benefit of communities everywhere.