A Celebration of Community - My Moree Winners Announced

The spirit of the Moree Plains was alive and well last Friday, 8 October 2021, as community leaders and budding local photographers gathered at Bank Art Museum Moree - BAMM for the 2021 My Moree Photography Competition Presentation Event.

The following prize winners were awarded for the five award categories:

- People (Prize of $500 Love Local Gift Card) - Gabi Bev for her photo of a gentleman enjoying a hot Artesian bore,
- Iconic Moree Plains (Prize of $500 Love Local Gift Card) – Theresa Boughton for her photo of a double rainbow over Moree's Civic Precinct,
- Transformations (Prize of $500 Love Local Gift Card) – Kylie Kerr for her photos of the dramatic change in the landscape from drought to flood at the Mehi River jetty at Mary Brand Park,
- My Moree at Play (Prize of $500 Love Local Gift Card) – Roz Zillman for her photo of the "King of the MX" event at Boolooroo Raceway,
- Up & Coming Talent (Prize of $250 Love Local Gift Card, each) – Rochelle Roberts for her photo of lightning over a wheat crop, and Charlie Peachey for the portrait of his beloved dog.

Additionally, Melissa Carrigan, Ange McMaster, Sascha Estens, and Christella Maria were also recognised for their talented entries, receiving Highly Commended prizes.

The highly coveted Grand Jury Prize was awarded to Georgina Poole, for her photo of a community picnic on the completely parched Mehi River at Mary Brand Park, which the judges commended for uniquely epitomising the spirit and strength of the community, with strangers coming together to enjoy each other's company, good food and local entertainment in a highly challenging time. Mrs. Poole received a $1,000 Love Local Gift Card for her impressive entry.

Mayor Cr. Katrina Humphries thanked all the entrants and congratulated the winners, acknowledging that the event was possibly one of her last as Mayor of Moree Plains Shire Council.

"I've had a wonderful time, and if this is my last event then thank you all so very much. I couldn't think of a better place to have it. The future is looking brilliant for the Moree Plains."

"The last 13 years have been wonderful. There have been massive ups, very deep troughs, and huge peaks, but it has really been wonderful, and I've been very, very privileged to have been able to do it for 13 years."

The Hon. Adam Marshall MP, Minister for Agriculture and Western NSW was also in attendance and thanked the Mayor and Council for their support of the My Moree initiative.

Minister Marshall went on to congratulate all the photographers that entered photos on their fantastic job of capturing the region, adding that the photos of the March floods provided some interesting diversity to the parched landscapes displayed in prior years.

With a $1,000 Love Local Gift Card still up for grabs for the People's Choice Prize, Bank Art Museum Moree's Acting Director Kate Tuart reminded all attendees to have their say on the best photo by casting their vote.

The 2021 My Moree Photography Exhibition is the culmination of the 2021 My Moree Photography Competition, which received more than 400 entries on Facebook, over 160 of which are on display at Bank Art Museum Moree (BAMM).

Have your say on your favourite photo by visiting BAMM before the exhibition closes on Saturday, 6 November 2021. BAMM is open Mon-Fri 10am – 5pm, and 10am-1pm Sat.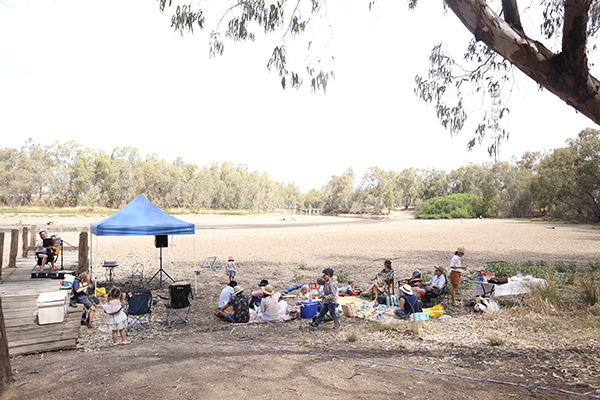 Photo1 - Mayor Katrina Humphries congratulates 2021 Grand Jury Prize Winner, Georgie Poole.
Photo2 - 2021 Grand Jury Prize Winner, Georgie Poole in the 'Transformations' category.