Celebrating 50 Years with The Moree Day View Club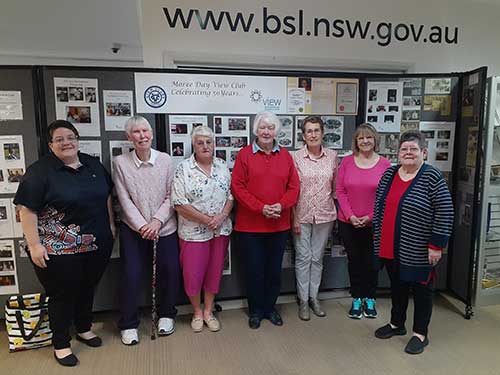 Moree Day View Club is celebrating its 50th Birthday this year and to celebrate they are having an exhibition at the Moree Community Library.

The Exhibition will be on display for two weeks from today, Monday 14 August until Thursday 1 September 2023.

The exhibition showcases the history of the club such as artifacts and events that the club has held, the club's achievements and a great collection of photos of past and present members over 50 years.

Local History & Digitisation Officer Tian Harris remarked "This exhibition is very special as it showcases one of our community's oldest groups still active today. What has been achieved over the 50 years is remarkable and truly inspiring".

📍 Moree Community Library, 36 Balo Street, Moree NSW 2400.

Photo - (L to R) Local History & Digitisation Officer Tian Harris, 2023 Moree Day View Committee Joy Schultz, Robyn Peters, Helen Mitchell, Robyn Wiliams, Sue Knibb, and Lynn Huggins.