Finalist - NSW Youth Week 2023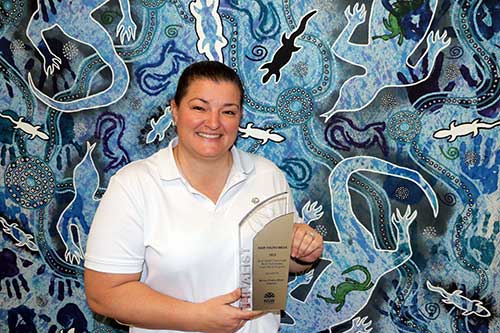 Moree Plains Shire Council was announced as a finalist in the 2023 NSW Youth Week for the 'Best Small Council with most outstanding Youth Week Program'.

Youth Week enables Council to work with outer laying communities in our Shire to deliver a range of free activities that bring an enhancement in community spirit, provide a sense of belonging, and demonstrate how inclusiveness can assist with participation, leadership, a change in habits and recovery through community activities.

Youth came together and took part in a range of activities from a game of touch football with local police and service providers, to watching indoor and outdoor movie screenings with their peers and community leaders.

In total throughout the Youth Week calendar, events throughout the Shire were attended by more than 750 participants. "To see the enjoyment on the faces of the youth in our Shire, is rewarding in itself," commented Community Development/Liaison Officer, Jacqui Moore.

Youth Week 2023 was a collaborative effort of Council's partners and service providers that came together to host a variety of events for our youth from movie screenings, fright night, fishing competitions, fashion show, connect days, basketball and art in the park.

Council wishes to acknowledge and thank all services involved in the delivery and collaboration of Youth Week 2023 activities throughout our Shire.
Photo - Community Development/Liaison Officer, Jacqui Moore